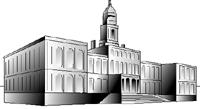 The Management Benefits Fund
---
Effective January 1, 2023, the Management Benefits Fund dental provider will change from HealthPlex to Administrative Services Only, Inc. (ASO), which also administers the Fund's Superimposed Major Medical Program (SMMP).
Visit the OLR website, here.
With ASO, you will have access to their network as well as the Careington Network, a national network with more than 250,000 locations. Close to 90% of members see dentists in these networks. Starting in January 2023, when you go to your dentist, tell them you have dental coverage with MBF through ASO and the Careington network.
The table below outlines the benefit changes that will be effective January 1, 2023:
| PLAN DESIGN | 2022 CURRENT BENEFITS | 2023 ENHANCED BENEFITS |
| --- | --- | --- |
| Service | Services rendered prior to 1/1/2023 | Services rendered on or after 1/1/2023 |
| Annual Maximum (Individual) | $4,000 | $5,000 |
| LT Orthodontic Maximum | $4,000 (medical requirement for adult orthodontic treatment) | $6,000 (eliminates adult medical document requirement) |
| Basic Restorative Procedures (Out-of-Network) | 70% | 80% |
| Major Restorative Procedures (Out-of-Network) | 70% | 80% |
| Dental Implants (In-network and Out-of-network) | 50% | 80% |
| Extractions, Fillings, Inlays, Onlays, & Crowns Limitation | Limitation of 5 years | Limitation of 3 years |
| Full/Partial Denture Replacement | Limitation of 5 years | Limitation of 3 years |
| Fixed Bridge Replacement Limitation | Limitation of 5 years | Limitation of 3 years |
A link to the ASO website will be provided in January where you will able to seach for network dentists as well as access their member portal to create an account to view your dental profile, claims, and Explanation of Benefits (EOB) statements.
All claims with service dates prior to January 1, 2023 are subject to the current plan benefits and must be submitted to Healthplex. In order to expedite processing of your claims, we encourage you and/or your provider to submit any outstanding dental claims that are not yet submitted to Healthplex.
MBF members will receive a letter in the mail during the month of December detailing this change. Please check back periodically for updates.
Download Dental Benefits
Download HealthPlex Dental Claim Form
---
Current Dental Benefit
The Fund Dental Plan offers services through a Participating Provider Organization (PPO) and an Out-of-Network reimbursement benefit.
The Dental PPO Program, consisting of over 5,000 providers, offers two networks of participating dentists who have agreed to accept a specified amount of payment directly from the Fund's Claims Administrator for each dental procedure. MBF offers a lower deductible and higher reimbursement percentages for services provided by In-Network providers. The PPO networks are offered through Healthplex and MBF-SIDS Select PPO Programs, as well as the CONNECTION Dental Provider Organization for members residing outside of New York, New Jersey or Connecticut.
Under the Out-of-Network Option, a traditional fee-for-service reimbursement plan, eligible members are reimbursed after deductibles, at either 80% or 70% of Reasonable and Customary (R&C) allowances, depending on the services, once the member has paid the dentist and filed claim forms with the Fund's Claims Administrator, Healthplex.
Benefit Maximum. The maximum amount of benefits payable is $4,000 per person per benefit year, which runs from January 1st through December 31st. This applies regardless of whether the services are PPO or out-of-network, or both.
There is a separate $4,000 orthodontic lifetime maximum that is not included in the $4,000 annual dental maximum.
For information regarding participating providers, please refer to the MBF PPO directories or call:
Healthplex
1-888-468-5179 (Dedicated Customer Service Line for MBF Members)
1-888-468-2183 (Provider Hotline)
Visit the Healthplex website
Note: Click "Our Dentists" on the top of the page. On the Our Dentists page enter GG-453 in the Group Number field.
---
CONNECTION Dental (for members residing outside of NY, NJ, or CT)
1-877-277-6872
Visit the CONNECTION Dental Provider Organization website

---
MBF-SIDS Select PPO Program
(718) 204-7172 ext. 5501
(516) 396-5501
(800) 537-1238 ext. 5501 (outside of New York City)
Visit the MBF-SIDS Select website
---
For questions pertaining to an Out-of-Network Dental claim, please call the Claims Administrator, Healthplex.
Note: The Management Benefits Fund (MBF) does not recommend or endorse any particular dentist. Remember, you are responsible for selecting the dentist of your choice, participating or non-participating, and you should exercise the same care and apply the same criteria in selecting a participating dentist that you would in selecting a non-participating dentist.
Because many providers may practice at a site which is listed as participating, you should verify the participation status of the dentist who is actually providing treatment. Be sure to identify yourself as an eligible member of the Management Benefits Fund and confirm that the dentist is an MBF participating dentist.
BACK TO NEWS & EVENTS